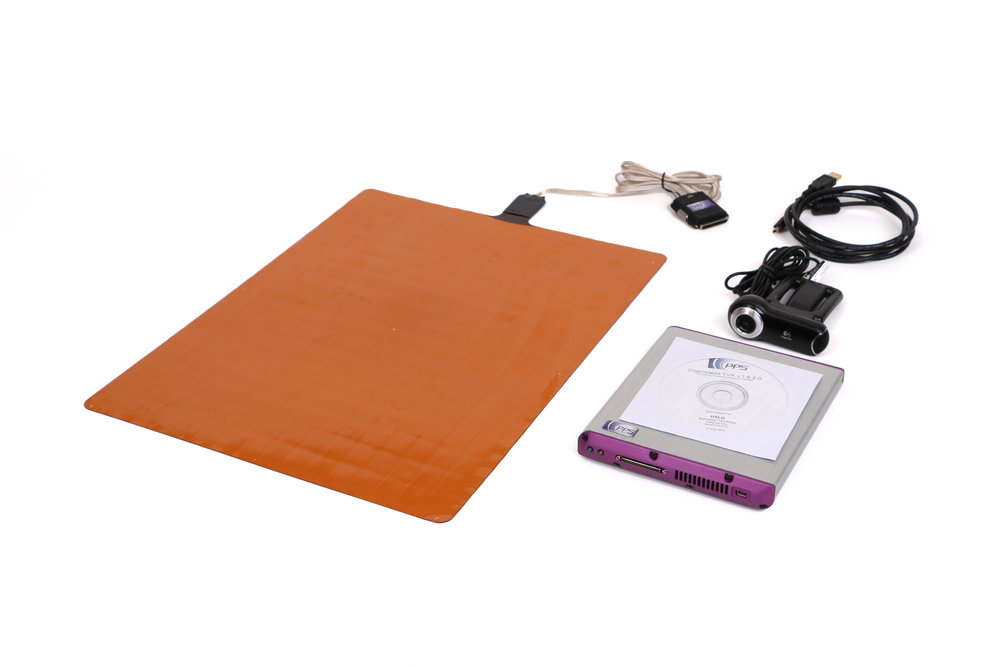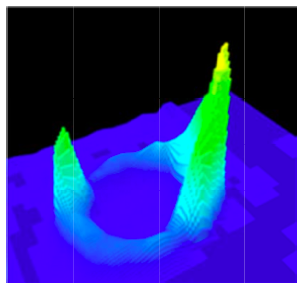 Heat Press Pressure Measurement System
*This product has been updated to the Industrial Tactarray
PPS's Heat Press Pressure Measurement System accurately and quickly evaluates and measures the contact pressures between a heat press and mating surface during manufacturing processes where a press applies heat and pressure.
PRECISION MEASUREMENTS AT HIGH TEMPERATURES
Companies that use a heat press in their manufacturing processes can use the Heat Press Pressure Measurement System to image and quantify the interface between the press and the product at different temperatures to ensure stability and consistency throughout the process. The system can collect usable force/pressure data at actual heat press high temperatures in real time for quick analysis and performance assessment of the equipment in order to improve product quality and yield. Unlike competitive offerings of film-based solutions, PPS's tactarray sensors provides dynamic real-time visualization for adjustment and alignment of heat press processes. The system's thermal compensation allows users to capture and relate pressure profile to system temperature. The Heat Press Pressure Measurement Systems provide the convenience and cost-efficiency of reusable system with high-quality, quantitative and repeatable alignment information.
The Heat Press Sensor System includes a single heat press sensor of a chosen design with 1.5m cable. Using the included T4500 interface electronics with USB 2.0 to attach to a computer, the system runs PPS's Chameleon image capture and analysis software. This industry-leading software is fully featured which means it can export replay, save test data, and perform analysis functions. Chameleon can also record and playback video with your data results for even greater insight and analysis. It also has an Embedded Thermocouple for managing temperature transients.
KEY SYSTEM FEATURES AND BENEFITS:
Dynamic real-time visualization for adjustment and alignment of heat press processes provides immediate feedback and allows faster adjustments and less machine down-time.

Thermal compensation for accurate data collection allows users to collect pressure data during actual real time production process as temperature of part ramps up to process temperature.

Reusable system with real-time feedback, offering dynamic real-time visualization for adjustment and alignment of heat press processes.

High performance capacitive sensing technology saves time and improves results by significantly reducing recalibration and repeated tests allowing developers to resolve problems and answer questions faster. Twice the repeatability, 5x better minimum pressure detection, and 50% better pressure sensing resolution compared to typical resistive tactile sensor technologies.

Chameleon Visualization Software provides intuitive, easy to use, high-quality visualization, and easy access to data for analysis and export to other applications. The software is fully featured which means export, replay, save, and analysis functions are included with every system, unlike competitors who require a paid upgrade for these features.