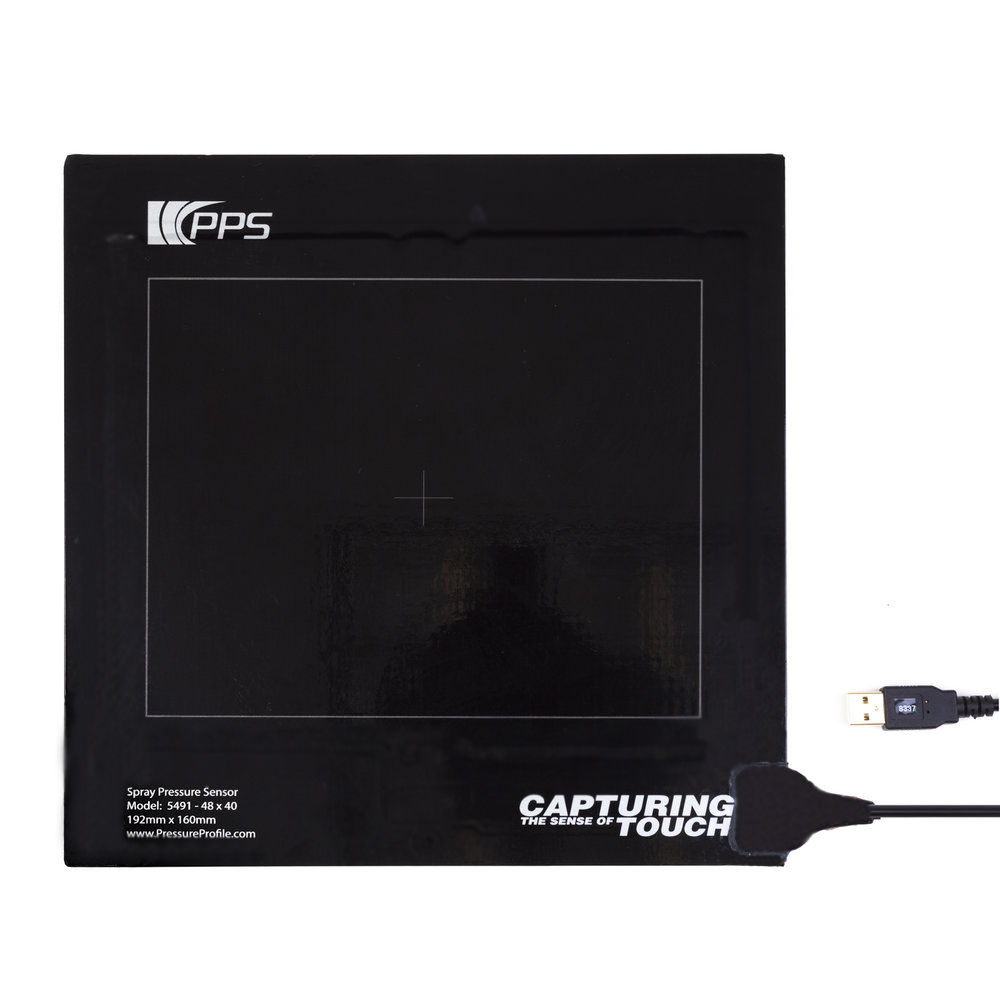 Spray Sensor
The spray sensor is a sensitive, waterproof capacitive tactile sensor array designed to capture instantaneous and actionable spray pattern and spray pressure data generated by sprayed fluids or gases. This sensor can be delivered in one of two application variants: Spray Pressure or Spray Pattern.
The Spray Pressure System captures distribution and impact pressure. The Spray Pattern System accurately identifies the location where sprayed fluid or gases land, by comparing electrical properties of the air surface to that of the spray. This technology is optimal for use in situations where spray pressures are infinitesimally small.
Features:
Live data output for on-the-spot analysis and refinement

Detect spray pressures of fine mists, pressure jets, and everything in between with accurate pressure measurement from 3 psi - 20 psi

Detect spray patterns even in situations where the spray has no measurable pressure with our proprietary sensing capabilities that compare the electrical properties of the air surface and spray

High sampling speed matches or exceeds the speed at which the discrete spray particles impact the surface, ensuring accurate capture of the full spray experience

Waterproof (IPX4 Rated)

Comes standard with our advanced but intuitive Chameleon Visualization Software.
Applications
Semiconductor: Ensure spray tools used to clean materials have uniform pressure distribution to reduce contamination and damage

Testing: Test force of pepper spray to ensure doesn't cause impact injury

Automotive: Measure impact pressure of water on vehicle underbodies in driving over puddles

Cosmetics: Measure and refine spray distribution of a perfume atomizer