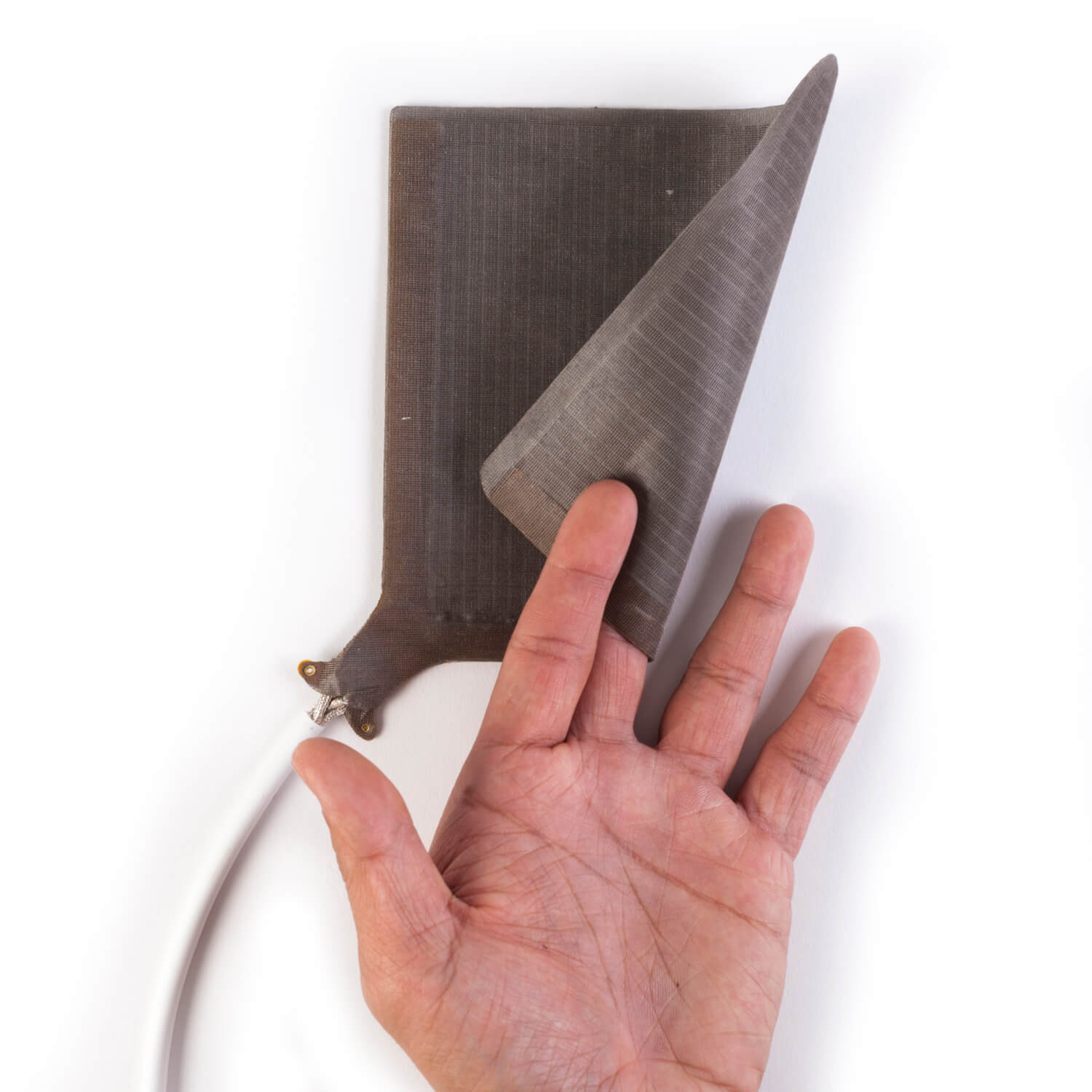 Conformable TactArray
Accurately measure and map pressures around curved surfaces
The Conformable TactArray is a ~1mm thick flexible sensor constructed from soft, conductive cloth and captures pressure distribution between two objects in direct physical contact. The Conformable TactArray can accommodate varying degrees of curvature and can output accurate, repeatable data even while wrapped around irregular shapes.
Key Features and Benefits:
Maintain high-resolution and capture quality data even around complex shapes

High resolution, sensitivity, and repeatability allow for consistent capture of accurate data

The sensors can capture a minimum sensing pressure of 10 Pascal

Save time and improve results through repeatable accuracy and less recalibration time needed

Available in a wide range of size configurations, pressure ranges, and resolutions

Comes standard with the powerful Chameleon Visualization Software
Conformability
Constructed from soft, conductive cloth, the Conformable TactArray (CTA) is a flexible capacitive sensor array that can accommodate varying degrees of curvature. As a standalone sensor it can accommodate simple curvatures. We can also custom build it to be mounted on compound curvatures. Standalone, the cloth-like surface of the CTA is suitable for human skin contact and often integrated into a stretchable cloth band or a mask.
Key Features:
Active Areas ranging from 64 x 64 mm to 320 x 320 mm.

Sensing element resolution: 2 x 2 mm to 10 x 10 mm

Can be built with full scale pressure ranges between 2 psi and 80 psi

Can be used in environments with temperatures between –20°C and 85°C

Capturing pressures as low as 0.0015 psi (10 Pascal, 0.001 N/cm^2)

Thin construction (<1.0 mm thick)
Example Applications:
Measuring contact pressures between wearable devices and the human body

Very low pressure applications such as compression stockings

Comfort and fit assessment of Helmets, Goggles, Glasses, VR AR equipment