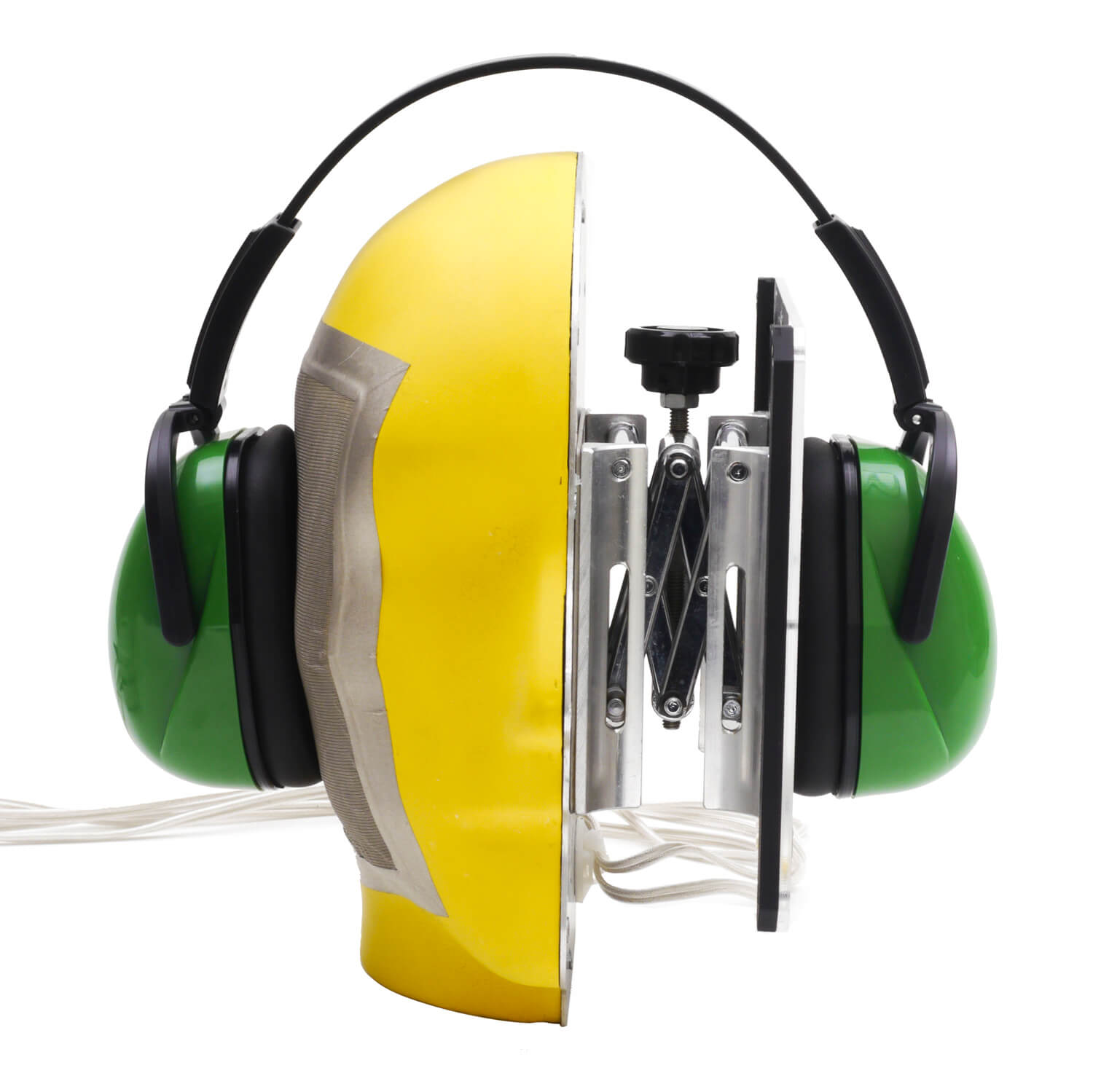 TactileHead | Head Pressure Sensor System
The TactileHead is a customizable pressure measurement and mapping system for quantifying pressures exerted on the head from wearable head products. Chameleon, our pressure visualization and measurement software, enables you to quickly and repeatedly assess the comfort and fit of products placed on the head. Quantitatively measure headphones, hearing protection, earmuffs, headbands, and more. Accurately map, measure, and refine head pressures with the TactileHead to deliver a product with maximum comfort.
Key Features
Map, visualize, and quantify pressure of wearable head products

Accurate data across irregularly shaped devices and complex head geometry

Test reliably with ensured accuracy even over numerous repeated tests

Customize this sensor system to match your specific project need
Applications
Testing Headphone Comfort with The TactileHead
Quickly and repeatedly test headphone comfort with the TactileHead. Place a set of headphones on the TactileHead and receive accurate pressure distribution maps across all points of contact with the head. Identify areas of high or abnormal pressure, signaling points of discomfort. The TactileHead is your tool in designing headphones with truly notable comfort.